Search News
Back
Sep 02, 2021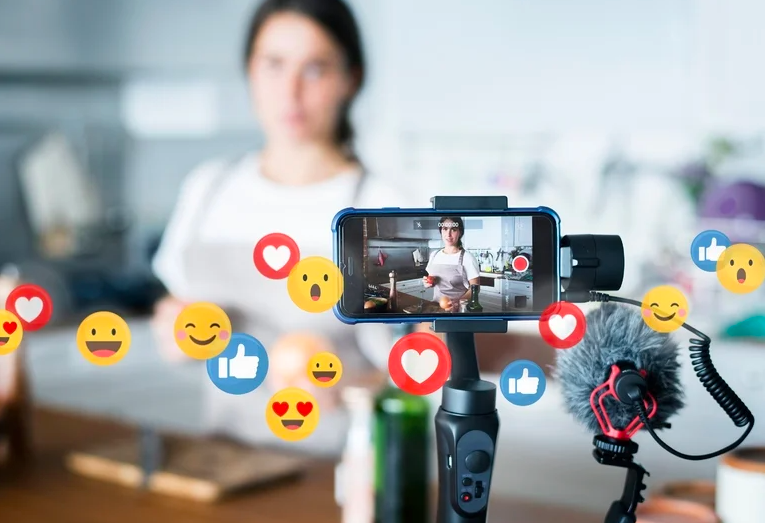 Food, fashion, beauty, lifestyle, and travel – a diverse list of interests, backgrounds, and cultures comprise our list of the top 10 most famous Instagram influencers in the UAE. All are locally popular with some even gaining worldwide recognition.
1- Huda Kattan
She is a famous make-up artist and vlogger who runs her own brand, Huda Beauty which she started in the UAE in 2013. She has 49 million followers on Instagram and attracts women from all over the world with her make-up tips and introduction to the hottest trends.
2 - Joelle Mardinian
Joelle started her career from TV and has gained social media popularity with her 17.3 million followers. She is frequently posting encouraging content about women's empowerment.
3 - Abdul Aziz
Famously known as Bin Baz on his social media channels, he shares his adventures and life in the UAE. He has 5 million followers on Instagram and over 53 million views on Youtube.
4 - Anas Marwah
One of the most famous influencers in the Middle East, he shares his family life and daily activities on Youtube after moving to Dubai. The Anas and Asala Channel has 12 million subscribers while his Instagram account has 4.8 million followers.
5 - Movlogs
One of the most prominent influencers in the UAE, Movlogs is known for his engaging content and interesting challenges. He has 3.8 million followers on Instagram, and his Youtube Channel, ARABIC MO VLOGS has 4.1 million subscribers.
6 - Taim Al Falasi
Her content covers lifestyle, travel, and food and has over 3.3 million followers on Instagram. She started her journey as an influencer from her room until achieving recognition and success.
7 - Hala
She is one of the famous faces of Fenty Beauty! Known for her fashion and beauty content, she now has 2.4 million followers on Instagram. She has diverse interests – from architecture to jewelry design and has even launched her own business.
8 - Khalid al Ameri
He is a prominent Emirati influencer with 1.6 million followers. Alongside his wife Salama Mohamed and their children, Khalifa and Abdallah, he is known for his positive, funny, and humorous videos.
9 - Salama Mohamed
Coming in next on the list from her husband, Salama Mohamed holds her own with 1.1 million followers. She is known for gentle, spontaneous, and fun content. She also recently launched her skincare brand, Peacefull.
10 - Rania Fawaz
A rising social media star with close to a million followers, Rania has achieved great success thanks to her fine taste in fashion. She regularly shares lifestyle and make-up posts too.
To learn more about Social Camels, you can visit www.socialcamels.com or email marhaba@socialcamels.com for a free consultation.
About Social Camels:
Social Camels is an integrated marketing agency that specializes in social media, PR, and digital campaigns.
Social Camels, which is inspired by the resilient camel, will provide brands the tools they need, to sustain and maintain their businesses especially during these unprecedented times and increased dependency on smart solutions and e-commerce.
---
Source: https://www.uaemoments.com/
Top Articles