LinkedIn Loses 3rd Largest Audience in China Shut Down
Oct 16, 2021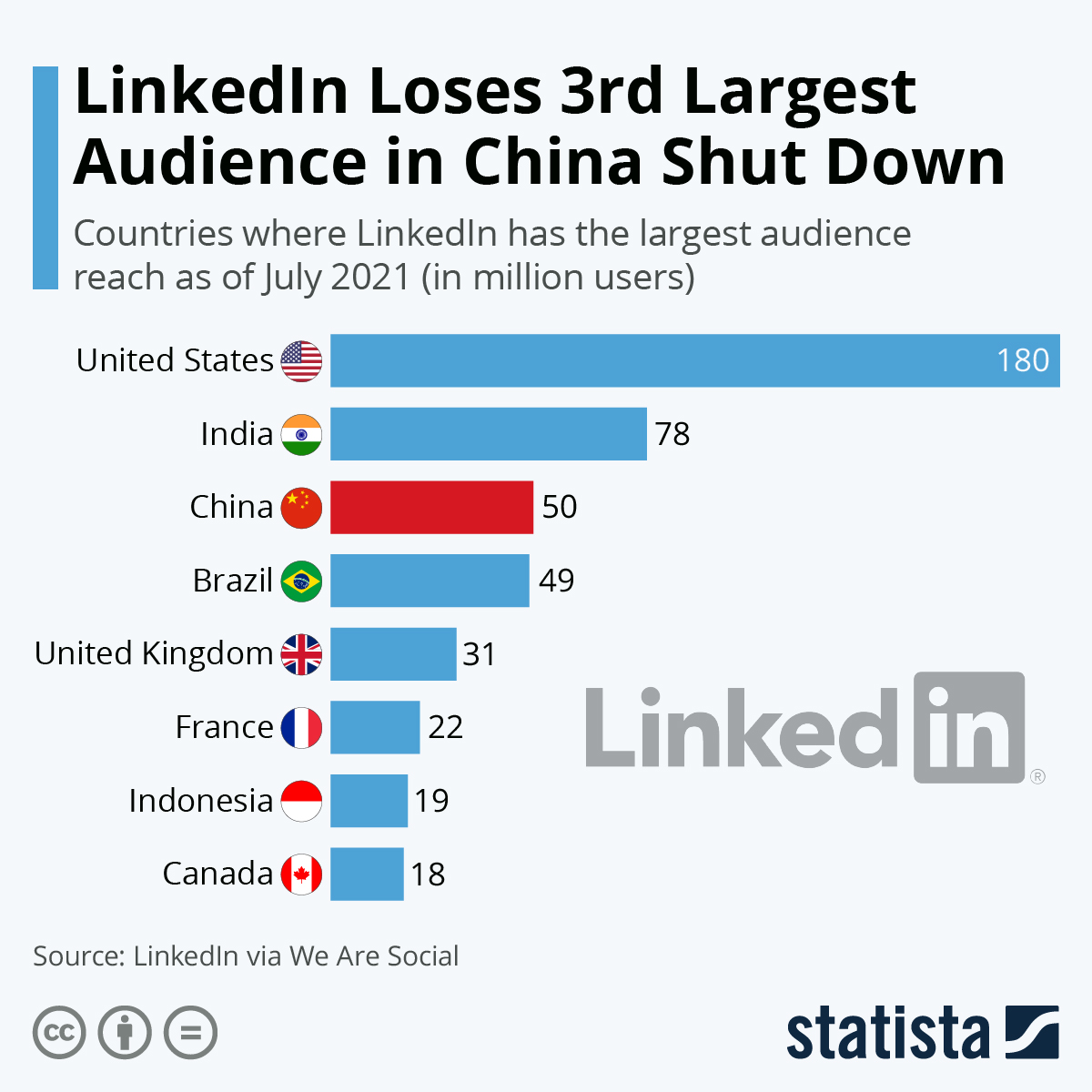 In shutting down its operations in China due to concerns around increased censorship, Microsoft's LinkedIn has voluntarily sacrificed its third largest audience. Citing a 'challenging operating environment', Microsoft has announced that its career-based social networking site will be replaced by a job app in the country, without any social features.
Commenting on the decision in a blog post, senior vice-president of engineering, Mohak Shroff said of his company's 2014 move into the Chinese market: "We recognized that operating a localized version of LinkedIn in China would mean adherence to requirements of the Chinese government on Internet platforms. While we strongly support freedom of expression, we took this approach in order to create value for our members in China and around the world." Now though, Beijing's clampdown on tech firms has created an apparently unsustainable operating situation for LinkedIn.
"While we've found success in helping Chinese members find jobs and economic opportunity, we have not found that same level of success in the more social aspects of sharing and staying informed. We're also facing a significantly more challenging operating environment and greater compliance requirements in China."
---
Source: Statista
---
Top News