Search News
Back
Nov 10, 2021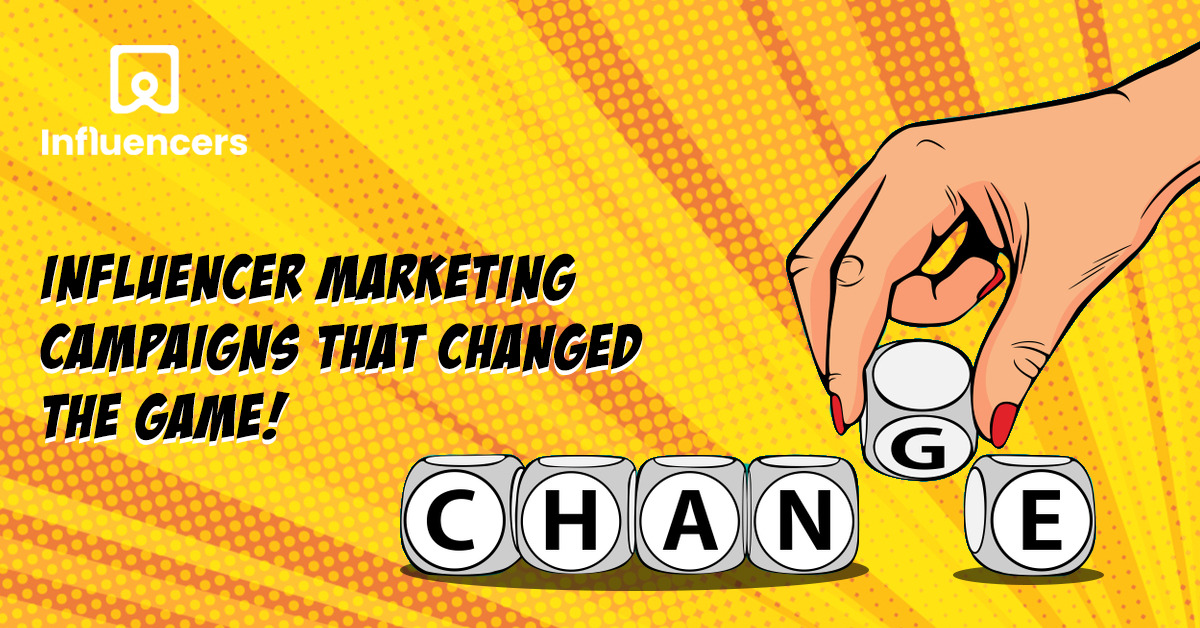 As we scroll through social media, we come across hundreds of influencer marketing posts and campaigns. On Instagram, Facebook, Snapchat, TikTok; influencers are showing off their latest sneakers, meals, travel destinations, makeup tutorials … There's no way to escape it, really!
But which influencer marketing campaign stood out from the rest, and left a remarkable impact on all of us? Let's take a moment to acknowledge some of these aspiring campaigns today!
Hilton's 'Seven Urban Wonders of the World' Campaign
Hilton launched one of the most legendary influencer marketing campaigns in 2018, when it surveyed over 2,000 millennials, asking about their favorite city attractions around the world! The attractions that made it to the list were The Louvre in Abu Dhabi, Sydney's iconic Opera House, Tokyo's Tsukiji Fish Market, Camden Market in London, The Bund in Shanghai, Hong Kong's Temple Street Night Markets and Vienna's Albertina Gallery.
The hotel chain leveraged Micro-Influencers to showcase these attractions, highlighting the best places to eat, as well Hilton suites and rooms available around the areas!
The sponsored content posted by Influencers using the hashtag #SevenUrbanWonders reached a whopping 2,720,000 Instagram users!

Mercedes Benz & Loki, the dog!
In 2016, Mercedes Benz, the leading car manufacturer, launched an influencer marketing campaign on Instagram, aiming to attract a younger generation of potential owners.
Mercedes collaborated with non-other than Loki, the Siberian Husky, famous for having a little over 2-million followers on the social network. The campaign showed us the world, through the eyes of Loki, riding inside a state-of-the-art 2017 Mercedes GLS.
The campaign exceeded all expectations; the numbers show 173 million views of the Instagram account created specifically for this campaign, in addition to over 2.3 million engagements.
American Express' #AmExAmbassadors Campaign
Always ahead of its competition, American Express launched a successful influencer marketing campaign to promote its AMEX Platinum card using the help of famous figures such as Shaq O'Neil, in addition to a number of niches Micro-Influencers.
The company invited these influencers to exclusive parties and getaways, creating unique experiences for each and every single one of them. All of these experiences were documented on social media for their followers to see, using the hashtag #AmExAmbassadors.
American Express forms long-term collaborations with these influencers, involving them in different campaigns throughout the year. An Instagram post shared by Shaq O'Neil in 2020, using the hashtag #AmExAmbassador received more than 97,968 likes. Another video shared in September of the same year has more than 352,778 views.
---
Source: omnesinfluencers.com
Top Articles